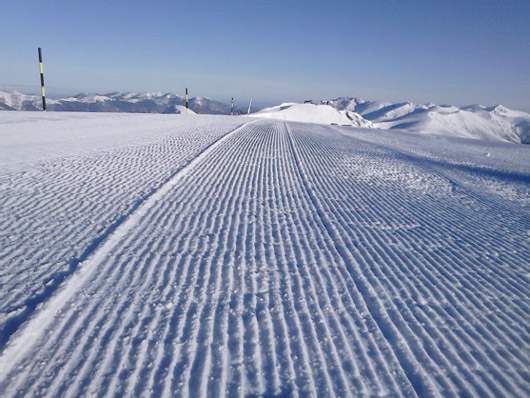 For this line of holiday, there are going to be happy on the slopes of Peyragudes: new snow and sun.
very cold nights to keep the snowpack, support in guns and groomers that are beautifully job.
See for yourself, some pictures taken yesterday morning at the opening of Peyragudes, today is the same, it has not moved, at sunrise on the TSD Serre Doumenge.